Paulette Plummer

Agent

in Largo, FL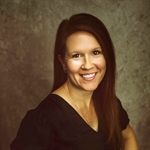 Professional Designations
REALTOR
Expertise Types
Condominiums, New Homes, Relocation, Residential, Single Family Homes, Townhomes
Hello!
My name is Paulette and here's a little background about who I am and where I came from :-)
I grew up on a farm in the mountains of western North Carolina. I was taught the meaning of hard work and long hours at a very early age. My dad would say," Hard work makes you tough. It will make you appreciate what you have more when you earn it, rather than if it's given to you."
When I was in fourth grade, my family went on our very first family vacation. That was the first time I had ever made sand castles on the beach, played in an ocean.. or had sea gulls do fly-by's and literally pluck my peanut butter crackers right out of my hand!! That vacation was life changing for me.. as silly as it may sound. That's when I knew that someday, I wanted to live near or on the beach! So, in 2006 I moved to Florida...the Sunshine State!
I have two wonderful adult children and three of the cutest, sweetest, sassiest grandchildren that I love so much it hurts!
As a full time professional real estate agent since 2011, I pride myself on offering superior personal service before, during and after your transaction. Knowledge, commitment, honesty, expertise and professionalism are the cornerstone of my business. Let me earn your trust, your business and most importantly your friendship. Don't make another move without me. I guarantee you will see the difference quality service makes.
I look forward to working with you!
"Therefore all things whatsoever ye would that men should do to you, do ye even so to them." Matthew 7:12
"Thou shalt love thy neighbor as thyself." Matthew 22:39